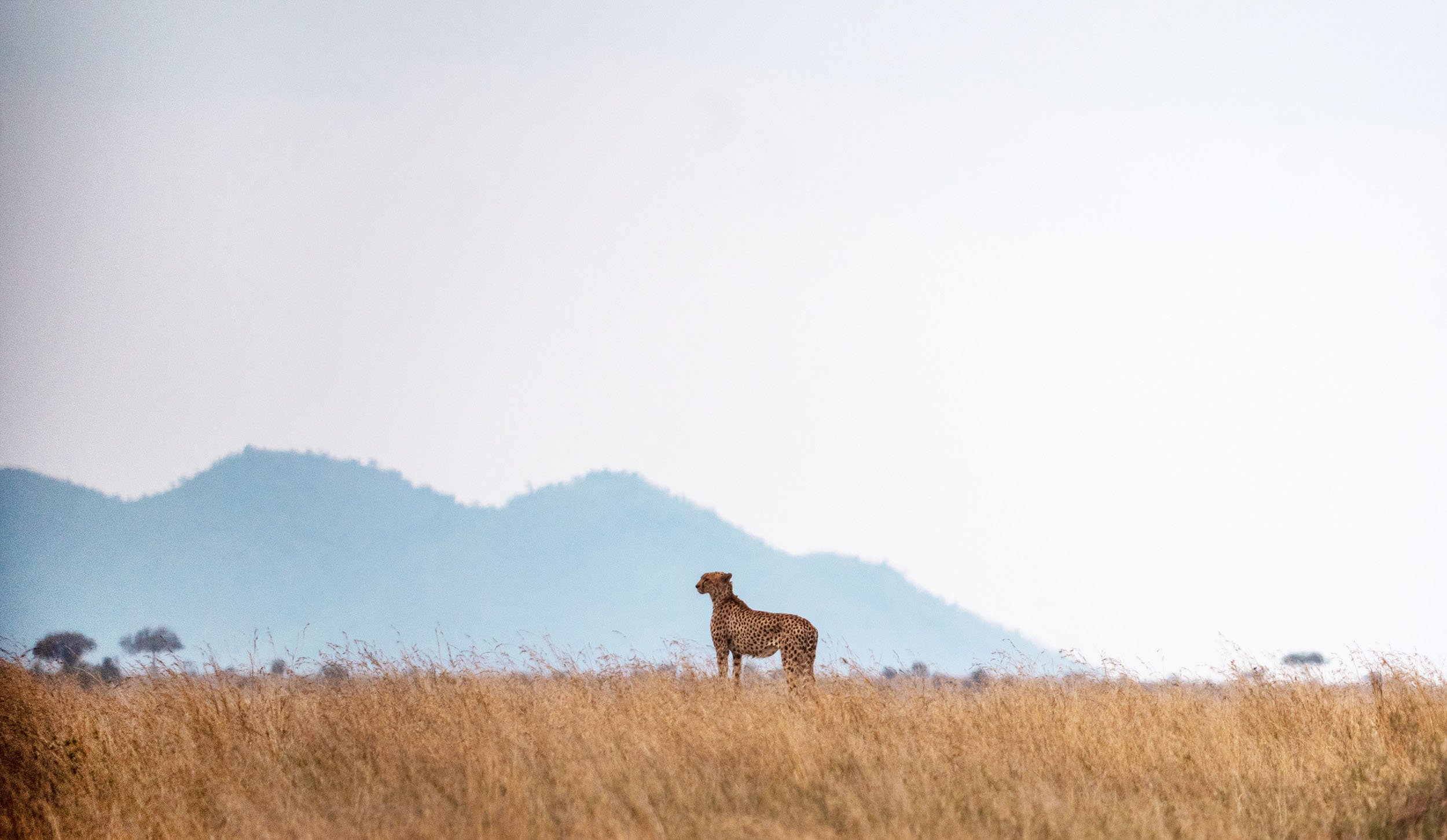 Embark on the Safari Of Your Dreams
We're here to make booking your safari easy. In under 1 minute, receive several no-obligation quotes from our tried and tested local tour operators who have glowing online reviews
I Understand The Struggle
Are you tired of spending countless hours researching dozens of different tour companies?
Fretting about how to tell if a tour company is trustworthy or not?
Fed up with reading fake online reviews and wish there was a way to just see genuine experiences?
I get it! Planning your dream safari can be overwhelming and exhausting at times.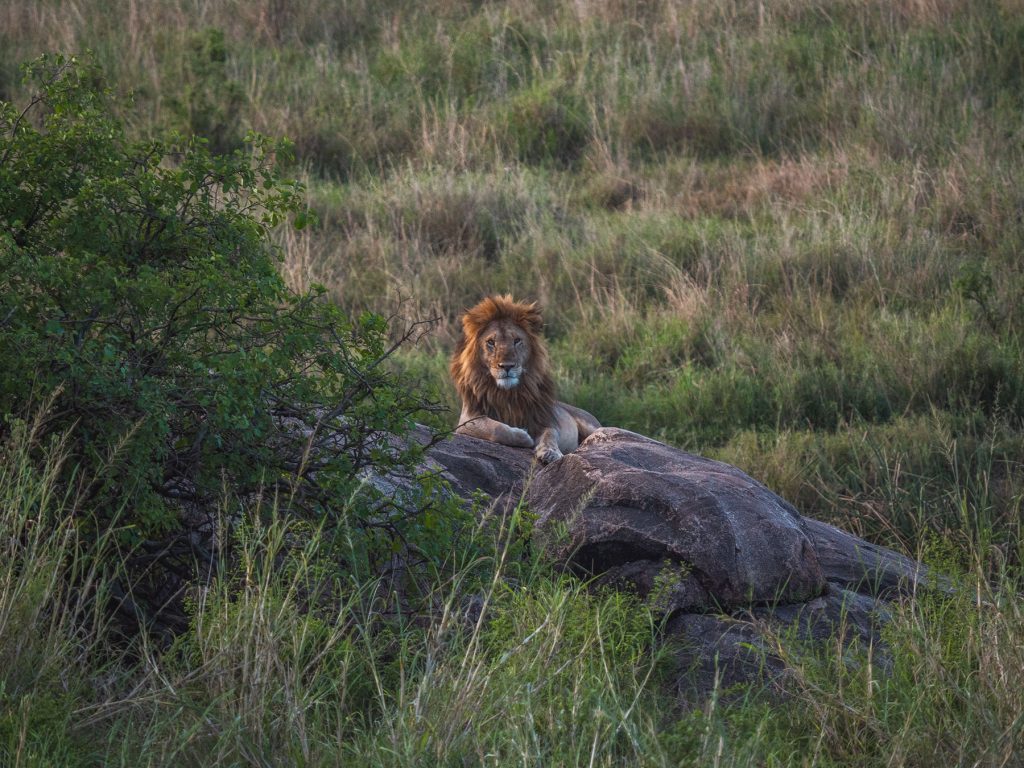 I Can Help

What Are Safaris With My Recommended Tour Operators Like?
Latest Customer Feedback
Look no further if you are searching for an amazing Safari!
I recently had the incredible opportunity to embark on a 14-day private safari tour in Tanzania and Zanzibar with Serengeti Clarity, a local travel company. From the very beginning, my experience with them was exceptional.
Our journey began with Frank, the organizer, who promptly responded to our inquiries and crafted a fully personalized and customized travel plan based on our dates, budget, and interests. He also suggested excellent hotels. We were very impressed with his selection and attention to detail, especially considering that the whole trip was planned less than a month before our arrival to Tanzania.
Upon our arrival, we were warmly welcomed with a bottle of wine, roses, and safari hats, setting the tone for an unforgettable adventure. Our private tour guide was not only knowledgeable but also an excellent driver, ensuring our comfort throughout the safari. In the course of the safari, we observed all the big 5 including some "up-close and personal", sitting just feet away from our safari Jeep. We experienced a sitting of a lion and leopard eating their kill. We saw lions with cubs, cheetahs with cubs attacked by a hyena, a myriad of elephants, giraffes, armies of zebra and wildebeest, and best of all – the best sightings of the "great migration" over Mara River on both Tanzania and Kenya side. Our guide(Emanuel) kept us safe, hydrated, and well-fed and even provided a portable router for Wi-Fi access. His expertise in spotting animals in the park and communication with other drivers enhanced our wildlife viewing experience.
The accommodations Frank selected for us in each park were outstanding, and the picnic lunches were delightful. After the safari, we had the pleasure of visiting the pristine white sand beaches of Zanzibar, staying in one of the finest resorts with impeccable customer service.
What stood out the most during our journey was the sense of safety and warmth we felt in Tanzania. Navigating the country was surprisingly easy, thanks to the excellent organization by Serengeti Clarity and Frank who checked on us on a daily basis to make sure that we had a superb experience.
Tanzania far exceeded our expectations, and we owe this remarkable experience to Serengeti Clarity's well-organized safari at a reasonable price. I highly recommend booking a customized tour with them for an adventure that not only meets but exceeds all expectations. This journey was truly a once-in-a-lifetime experience that will forever hold a special place in my heart.
And last but not least thanks Ella for connecting us with such a gem!
The best Safari Experience!!!
Exceptional service, incredible safari, saw great migration. Guide very informative. Ramadhan the organiser and Juma the guide were very good! They answered all our questions, were always on hand to help and organise things, personalised the experience for us. Highly recommend
Ramadhan went above and beyond to organise the trip of a lifetime
Wow, Sursee Safaris was exceptional for our 7 day safari. The owner, Ramadhan went above and beyond to organise the trip of a lifetime and his father Juma was our guide who spotted all the big five for us and the rare Great Migration! (Has 20+ years experience) my partner even proposed to me in the Serengeti and Ramadhan made sure we got the celebration of our dreams. Don't be put off by the lack of reviews – I initially was but it really is a quality safari by a smaller company who treat you as individuals. Ramadhan even helped us with our trip after safari (time he didn't need to offer) However I will not that the accomodations are their own run thing so the safari company can't control their quality – I found the 4 star places offered better value than 5 stars like angata at times – particularly loved Sangaiwe camp and Kontiki.
An Unforgettable Safari Adventure – Eager to Repeat!
What an incredible experience we had! Right from the start of planning our trip, Frank made everything easy with clear and smooth communication. We decided on a 5-day/4-night adventure, covering Tarangire, Serengeti, and Lake Manyara national parks, plus a visit to the Ngorongoro crater.
The actual tour was beyond amazing and perfectly punctual. I have to give a big shoutout to our guide, Emanuel. His experience and knowledge truly shone, and he went above and beyond by giving us a wonderful overview of the country's history. Spending time with him was an absolute pleasure, and guess what – we saw the big 5! The accommodations were top-notch, from the fantastic camps to the charming farmhouse near Ngorongoro. Meals were great, and they even organized picnic lunches flawlessly.
To sum it all up, our experience was beyond satisfying. I wholeheartedly recommend Serengeti Clarity for your adventure, and don't forget to request Emanuel as your guide. You won't be disappointed!
Excellent Safari with Serengeti Clarity
Thank you very much Serengeti Clarity!! For making our safari a totally wonderful experience! We have beautiful memories!
I strongly recommend Serengeti Clarity is an excellent company with a team of young entrepreneurs with a lot of professionalism:
. Excellent customer service from the moment we contacted them to plan the trip until the moment we left Arusha Airport.
. Personalized travel proposal appropriate to our tastes.
. Immediate response to any concern or need, always with an attitude on the part of Frank and his team of "can do" and "go the extra mile."
. Friendly and respectful treatment from all staff.
. Excellent guide Jon is very nice, patient, helpful and very knowledgeable about the area and animal behavior to locate them.
We saw the "big five"!!! (lions, two leopards! buffaloes, rhinoceros and elephants) 24 species of birds! baboons, spider monkeys, hippos, giraffes, jackal, mongoose, kudo, wildebeest, zebras, impalas and many babies in these groups! In short, a super complete safari.
. Excellent driver, very responsible and with very good time management to take advantage of the best times and places in the park.
. Very well maintained vehicle (we saw several stranded tourist cars!), comfortable seats, very clean and tidy, easy to charge our cell phones. And even a set of table and chairs for our own picnic with greater comfort in the rest areas for tourists. They were so kind that they even offered us a free wine and candy for the road!
. The selection of the lodges was very successful: Ang'ata with excellent service, facilities and food, and Serena Safari in the more traditional Nrongoro crater with a very good view.
. Security. We were a group of just two women, my daughter and I, and with Serengeti Clarity we always felt very safe and protected.
. Carefully prepared itinerary for 5 days taking advantage of all the time in the park and even returning to Arusha included visits to a craft center and a Masaii community as an interesting experience to learn about their culture and an opportunity to support them.
. Flexibility to offer different options and try to adjust to the activities we wanted to do on the last day in Arusha, including Mathew's help with some purchases at the artisan market and the information center on Tanzanite.
For next year without a doubt my husband and our other daughter and her husband will choose Serengeti Clarity to organize a safari that I am sure will be just as excellent and wonderful!
Receive Quotes From Tour Operators You Can Trust
I only recommend local tour operators who I've had extremely positive experiences with myself and who always to provide fantastic safaris (and value) for their guests.
When you receive a quote from one of my tour operators, you can feel confident that you are in safe hands, knowing the tour operator was hand-selected by me.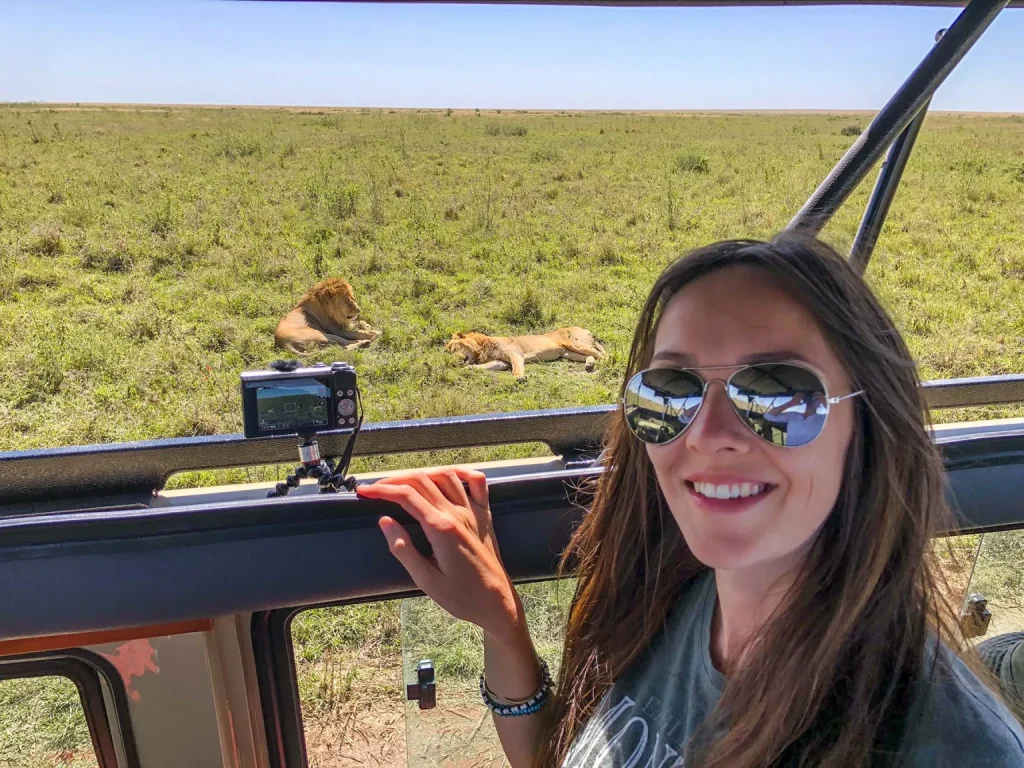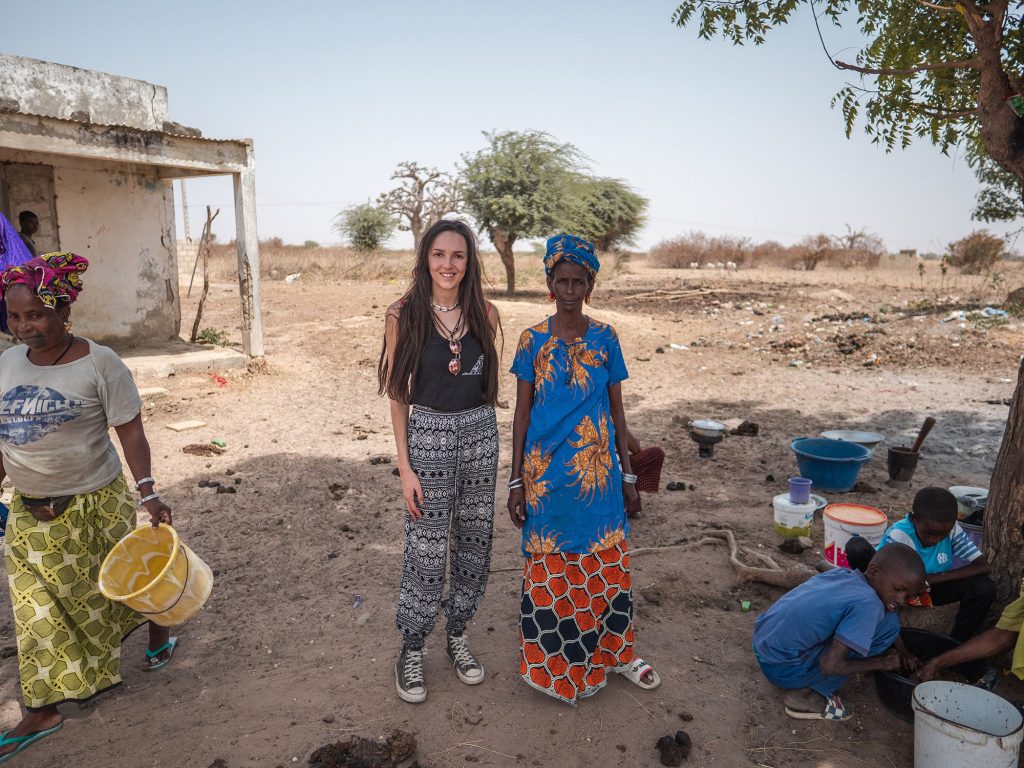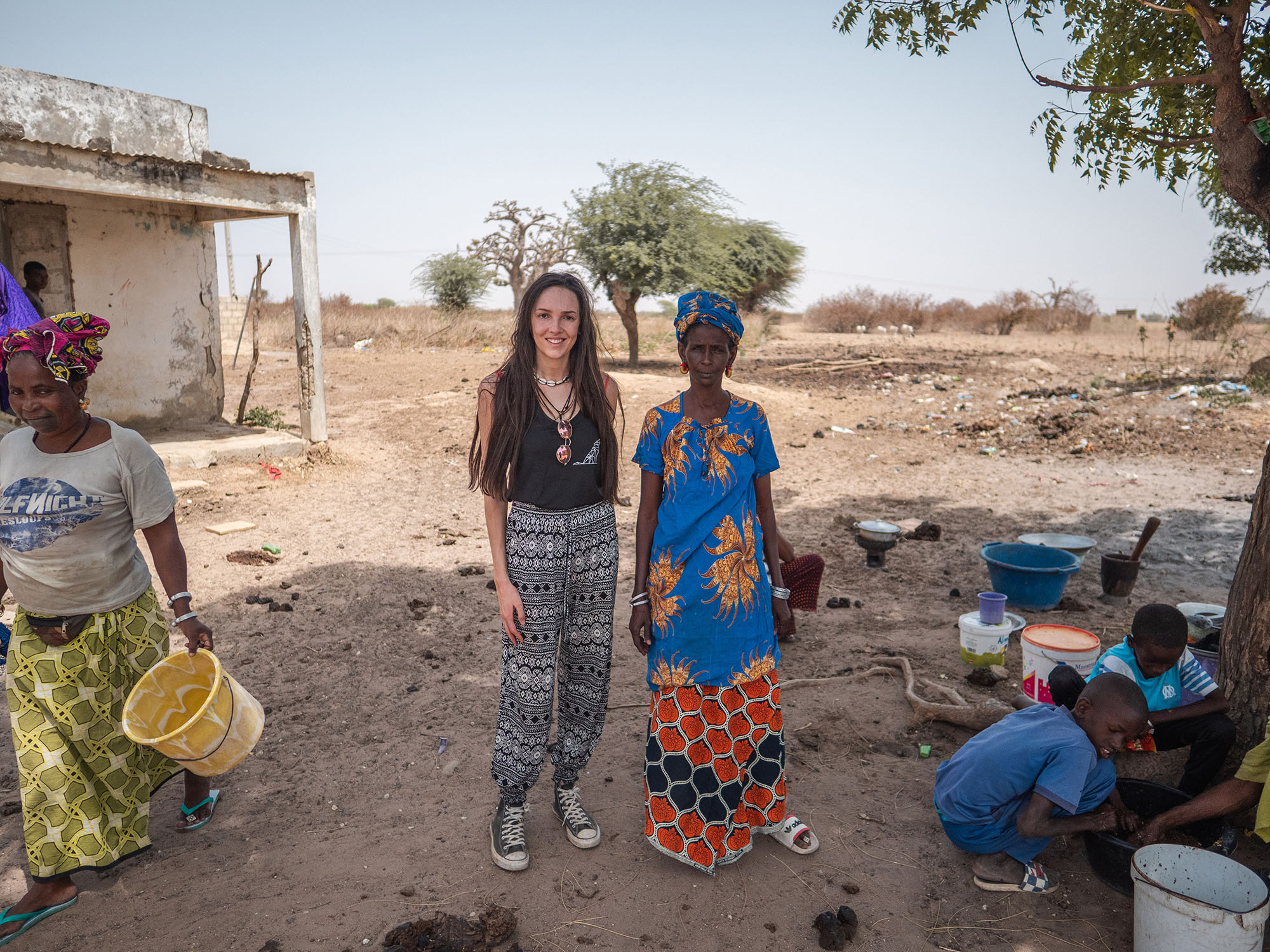 Support a Worthwhile Cause at No Extra Cost
Conserving wildlife as well as their ecosystems and supporting local communities is the life-blood of Safaris By Ella. I'm extremely passionate about promoting sustainable tourism.
Therefore if you book your dream safari from a quote you have requested from this site, 1% of your total booking cost will be donated to a local charity in Africa.
If you are curious to see what charities we will be supporting, stay tuned. I'll be sharing videos of my first charity projects in the next few months!